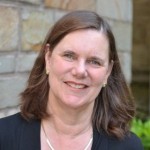 Markers of another year completing are passing quickly.  Classes are over, reading week is here, finals, senior week and graduation will be here in a flash.
The goals for this week are simple:  Get work done, stay sane, and get some sleep.  The FARR room will be open every morning with breakfast items and space to study from 6 a.m. at least until the dining room opens at 8 a.m. 
There will be many study breaks in the evenings. Take breaks to get some exercise.  Whine a little and be sympathetic to others' whining but stay on task.  Keep things quiet so all can work. 
Importantly, be compassionate with yourself.  Every paper and project can't and won't be perfect.  If you have withdrawn from a class (or more), savor the relief of having done so and know that you are far from alone.  Concentrate on the remaining work to be done.  Keep in mind that others' successes are typically public and celebrated in public. At the same time all of us have disappointments and these disappointments are more private (and should be).  What this means, though, is that it is easy to think that those around us are overwhelmingly successful and that others don't have disappointments.  They do.   Do celebrate your friends' successes and do celebrate your own with friends.    Yet also give yourself lots of credit for celebrating others' successes when you may have your own disappointments, and do go easy on yourself and be sensitive to the disappointments of those around you. 
Celebrating Trumbull.
Trumbull and the Council of Masters award a number of prizes each year.  Most go to graduating seniors.   However juniors qualify for some.  I'm happy to announce that two of our juniors have been awarded prizes.  These were announced last Thursday at our final Fellows meeting of the year. I'd like to more widely announce here.  Each carries with it an award of $1,000 and Trumbull is proud of our winners.
From Trumbull College, the John Spangler Nicolas Prize for outstanding character and leadership has been awarded to Julia Dixon.
From the Council of Masters (meaning that there was a competition for the prize across all residential colleges), the John C. Schroeder Award for a member of the Junior Class who, in the opinion of the Committee, will, "find his or her place and play a part in the good labor of the world" has been granted to Benjamin Bartolome. 
Congratulations to you both.
Congratulations also go to Emily Bosisio for all the work she did on Spring Fling (and on its clear success), to Keren Abreu and to all of Slam Dank for their performance at Spring Fling.  Thanks also to the many, many Trumbullians who came out to cheerSlam Dank on.  I loved watching the show myself and derived equal joy from seeing the performance and from seeing the support you all provided for Keren.  Congratulations to Julian Taffa as well for The Shoe Room film and thanks to the many, many Trumbullians who both supported the production of that film in various ways and who came out to view the showing of that film in the Whitney Center last night. 
And there are, of course, many, many others of you involved in performances and shows around campus.  Please keep me up to date on all of these.  The joy in this job comes from all the creative, fun, intellectual and mutually supportive activities in which you all engage. 
Study Breaks (from now through the end of finals)
As usual, we're going to host many, many study breaks from now through the end of finals.   Do watch your emails for announcements of details but for now know that these will happen:
Monday, April 27. tonight:  No break study break (meaning it's a quiet study break with a mix of types of food) in the Master's House.  9:30 p.m. until midnight.   Enter through Stone Court.  Study quietly in the house. )  For those who wish to continue studying after midnight, I will open the FARR room. 
However, know that the FARR room is close to my own home, that of the Dean and that of one of our resident fellows.  Both the Dean and the Taylors have children who must get to school early in the morning – before most of you arise.  It is imperative that study in the FARR room be quiet (both for the studiers and for those who live nearby.)  Be quiet both as you study and as you come and go.  If you want to talk and socialize, use our Buttery area.
Tuesday; April 28th:  The TCC will sponsor a study break in the Dining Hall; time and food TBA
Wednesday, April 29th:  The Graduate Affiliates will sponsor a study break in the Dining Hall;  9 p.m.,  food TBA
Thursday, April 30th:    Dean B will sponsor a study break featuring Indian Food in the Dining Hall; 9 p.m.
Friday:  Resident Fellow Andre Taylor will sponsor a study break in the Dining Hall: 9 p.m., Food TBA
Also this week:
Monday, April 27th, Tonight:  Farewell and thank you dinner for the Freshmen Counselors at Barcelona with the Dean, Master and Associate Master
Tuesday, April 28th:  Senior Dinner, Trumbull Dining Hall
Thursday, April 30th:  Thank you dinner for the TCC at Mory's
Friday, May 1:  Thank you luncheon for the Master's Aides, Master's House
Year Long Thanks
Our TCC/SAC did a terrific job on Pamplona.  The food, set up in the courtyard, and gear were great.  The weather might have been warmer but the sun was out and people were out, eating, bouncing, riding the bull, making use of the inflatables, playing corn hole and taking pictures.   
Although the TCC has one more act this year (they will host another study break), I  want them all to know how very grateful I've been to them for their support throughout  the entire year.  They have: Designed and made Trumbull gear available to us all, held the Trumball, Rumble in Trumbull, and Pamplona in our courtyard, held TrumFormal at Harvest, organized the Superbowl Party, the Oscars party, study breaks, and screenings of Yale basketball games in the dining hall, they have sponsored a Halloween trip to Lake Compounce, and put together an Assassins game, a trampoline trip, and a spring bonfire in our courtyard.   All these events happened smoothly, without work on my part (though I must thank Deb Bellmore and Debbie Rueb for all their behind the scenes support).  I'm very well aware that each time an event was held there was  a huge amount of set up and clean-up work  taking place behind the scenes by many, many members of the TCC.  I couldn't be more grateful to all of you who pulled this off. 
Thank you seniors and TCC co-presidents Paul Parell, Sam Lowenkamp.  Thank you SAC chairs Victoria Hernandez andAimee Sawyer,  Vice President:  Irene Jiang, Treasurer:  Ezra Husney, Secretary:  Brooke Eastman, Publicity Chair:  Matt Segal, Senior Representative:  Carlos Gould, Sandra Medrano and Mercedes Martinez, Sophomore Representatives:  Al Nurani and Ashley Wu, Freshman Representatives:  Diego Fernandez-Pages, Kaye  Burchfield and Graphic Designer: Tevin Mickens.
Congratulations to our newly elected TCC members:  Presidents:  Zak Kayal & Al Nurani, Vice President:  Diego Fernandez-Pages, Treasurer:  Tori Hall, Student Activities Chairs (SAC):  Victoria Hernandez & Catalina Sequeira, Gear Coordinator: Irene Jiang, Senior Representative:  Brooke Eastman, Junior Representative:  Carlin Zia, Sophomore Representative:  Colin Burke.  This group (and I) will get things going for next year even as we conclude this year's activities.
Thanks go to our Graduate Affiliates also for all they have done to support the college both in terms of what is clearly visible to us all – for instance, the study breaks they host, the trivia night, a trip to the Metropolitan Museum, and their pairings with our Mellon Forum seniors and for what they more quietly do behind the scenes to support individual students making job and graduate school decisions and seeking other sorts of support.  Their current leader, Katherine Hindley is stepping down in order to do some traveling and studying.  I thank her for all she has done.  I welcome the graduate affiliates' new leader, Thibault Bertrand, who, I assure you, is already active with ideas for next year. 
Thank you to all our FroCos for a full year's worth of support to our Freshmen:  Keren Abreu, George Adesanya, Lorraine James (our head FroCo), Avery Jones, Raphael Leung,   Sam Lowenkamp, and Sandra Medrano
Thank you to Avery Jones, Brandon Boyer, and Mila Rostain for leading us in intramurals and thanks to all who have come out and represented Trumbull in those games.  (Don't forget, there is a volleyball game today.)