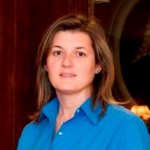 Dear TrumFrosh,
I write to welcome you once again to Yale, and, especially, to Trumbull College, the best residential college! I look forward to meeting all of you this Friday, August 28, when you move into Bingham Hall. This is an exciting time for all of us, and I would like to give you some additional information to make your Mooove-In Day go as smoothly as possible. Please share this email with your parents, and, if you haven't already done so, read and share with them the helpful information from our college website available at http://trumbull.yalecollege.yale.edu/.
Please don't forget to print out the TC sign for your car window, which will help those directing traffic guide you to the right place to unload your car. Follow the signs and stay to the right side of College Street, and you will be greeted and given directions. Upon following these directions, you will immediately be surrounded by an army of returning students who have volunteered to help you convey your boxes and belongings to your room. Rest assured that this feat will be accomplished with more speed and enthusiasm than you knew to be possible – it is one of the many grand and welcoming traditions of Yale. Master Clark and I will be there as well, waiting with great anticipation to meet you and whatever entourage accompanies you. Please come introduce yourselves.
You are no doubt eager to meet in person your Freshman Counselor, who has been in touch already via email. All seven FCs will be on hand to welcome and support you, as they will be for all of your freshman year. Ben Bartolome, Kat Brennan, Julia Dixon, Kevin Garcia, Brian Li, Aimee Sawyer and Shannon Zhang are dedicated and wonderful seniors who stand ready to share with you their vast knowledge of Yale. Please ask them any and all questions, ranging from "where is the laundry room" to "why should I take the French placement exam?"
You have all received the Calendar of Opening Days, which contains a dazzling color-coded array of orientation activities on the inside covers. Don't worry if you can't find it: you will receive another in your registration packet on Friday night and the information is also accessible at: http://yalecollege.yale.edu/new-students/class-2019/calendar-opening-day.... That said, many of these events are mandatory, so I ask you to pay close attention to the calendar. Please note, in particular:
• Aug. 28 to Sept. 12 – Group Meetings and Study Breaks with your Freshman Counselors
• Friday, Aug. 28 – Freshman Registration in the evening
• Saturday, Aug. 29 – Freshman Assembly (Trumbull is at 10:30 am), the Picnic Supper and the Advising Session "Navigating Your First Days"
• Sunday, Aug. 30 – Tuesday, Sept. 1 – Placement Exams, Online Preregistrations, and Advising Panels
• Sunday, Aug. 30 – "Health and Sexuality" in the afternoon
• Monday, Aug. 31 – Meeting with your Freshman Adviser in the afternoon and Advising Meeting with your Dean (Me!) and Blue Book Parties with FCs in the evening, followed by an Ice Cream Social with your Big Sib
• Tuesday, Sept. 1 – Keynote Address and College Reception and Dinner
• Wednesday, Sept. 2 – Classes begin
• Saturday, Sept. 5– Yale UP! session in the early evening
A few notes about these events: our Big Sib/Little Sib Coordinators, Ali Golden and Laurel Lehman, have already been in touch with you about your Trum Big Sib – please feel free to email them if you have any questions and to reach out to your Big Sib. Regarding your Freshman Adviser: in one of your FC group meetings, your FC will tell you who your adviser is and also talk about how to make the most of the advising relationship. In addition, please remember that both the Freshman Assembly and the College Reception and Dinner are formal events, as well as keep in mind that Freshman Assembly involves a short parading to the event, and August in New Haven tends to be warm. For the Assembly we leave from the Bingham Courtyard at 10 am on the dot. Stragglers will be greeted with my flinty decanal stare – ask your FCs about it and my penchant for timeliness. That Saturday will be a day to remember – Freshman Assembly is the moment that you know, completely and without a doubt, that you are a Yalie, handkerchief in hand.
On a final note, I want to remind you that as your dean I am here to support you, guide you, and listen to you. On Mooove-In Day, should you need me, I will be on Old Campus for most of the day, and all the FCs will be able to reach me if you can't find me. I wish you a wonderful end of August and an enjoyable journey to Yale. I look forward to seeing you on Friday.
Moorah!
Sincerely,
Dean Besirevic